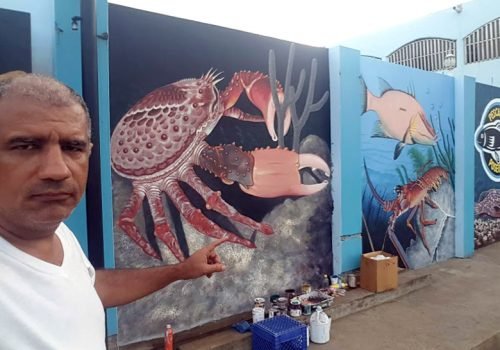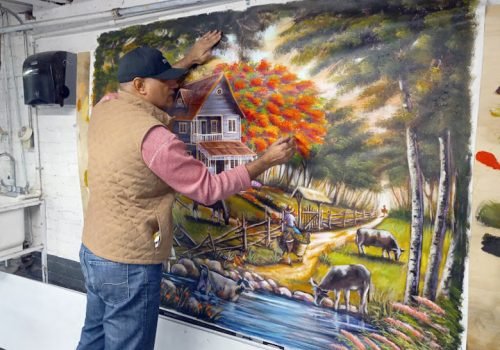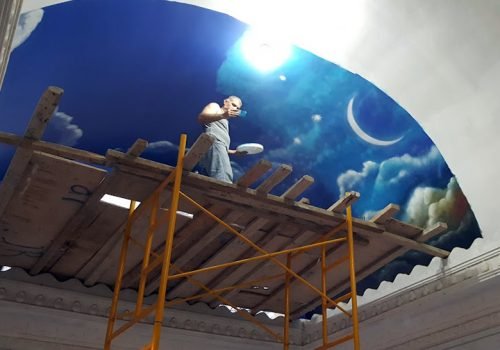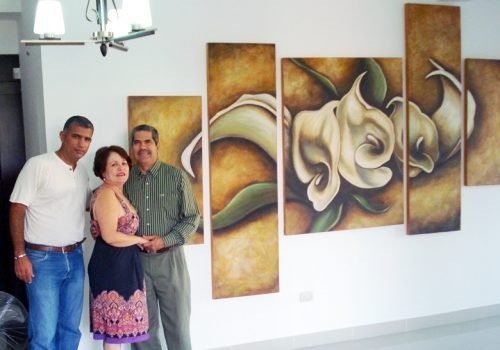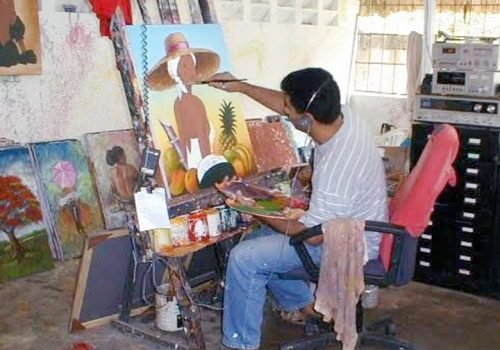 One of the most complete Artist Painters of the Dominican Republic
Experiences in Developed Skills



Painter inclined towards expressionist impressionism, using both acrylic and oil techniques and mixed palette knives. Born in Puerto Plata in 1966, raised and educated in Santiago de los Caballeros, Dominican Republic, studied painting in 1981 with Fine Arts teacher Rosy Garcia, graduated in Professional Drawing in 1985 from the Modern School of Miami Florida, also began studying Architecture at the Santiago Technological University UTESA, has studied industrial drawing, digital graphic arts and printing systems (offset, silkscreen and digital), has taken workshops in advertising lettering, silkscreen and printing.
With more than 2000 works produced and distributed in different parts of the world in America, Europe and Asia, has participated in countless collective painting exhibitions, including those donated each year to the National Council for Childhood CONANI in the El Cibao Collective. Also paints individual exhibitions.
Creates the first Art Reproduction Workshop in the country in 2000 for the benefit of all artists, officially reproducing works by Yoryi Morel, Ney Cruz, Luis Muñoz, Gina Rodríguez, Gina de Pérez, Bolívar Quiñones, among others.
Also creates the first Universal Academy of Art where he teaches interactive professional Painting and Drawing courses, both live and online. Creates the Foundation to Face the Crisis Inc. FUNDECRISIS.
Currently resides in the United States, dedicating himself, in addition to his painting art, to technology, creating websites as a WebMaster and fully immersed in the new trend of artificial intelligence AI, offering his technology services from his website www.dominicancloud.com
Also creates his online store to sell his art works at www.bolivarq.com